Fuel Tax Recovery and Refund Services
National Fleet Services' fuel tax recovery and refund services facilitate reduction of operating cost for operators of non-highway uses to maximize tax refunds. Federal and state fuel tax regulations, fuel tax reporting and fuel tax recovery procedures are complex and notoriously confusing.
Our Fuel Tax Recovery and Refund Services program includes a free feasibility review followed by a four step process that provides an easy, no-risk way for you to recover tax refunds.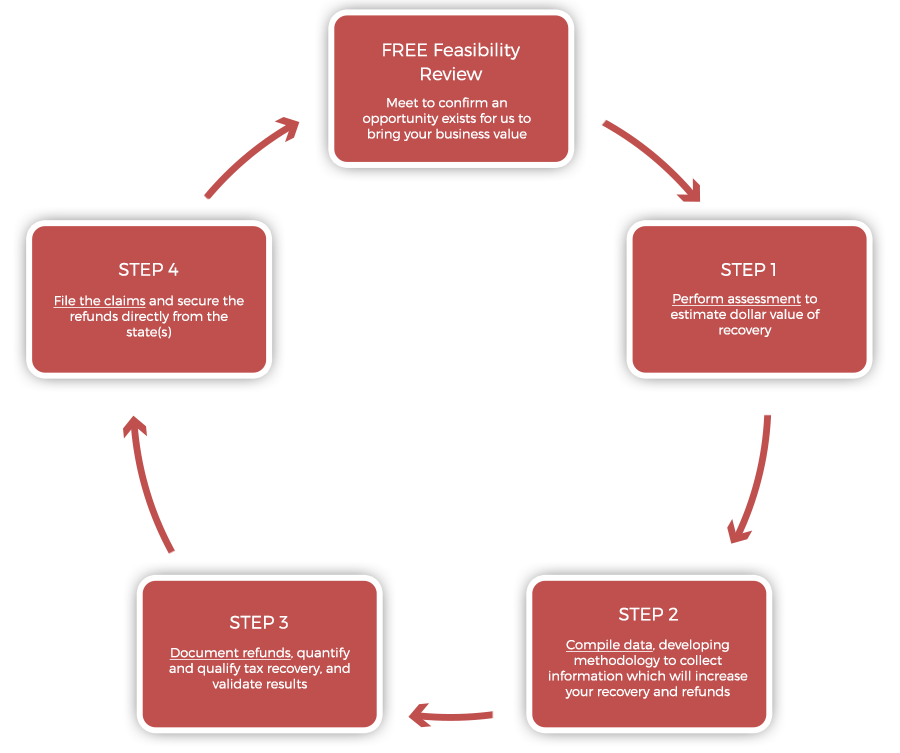 ---
FAQ
Yes. There is no cost or obligation if National Fleet Services does not deliver fuel tax savings. Our fees are based on successful recovery of federal and/or state/local fuel tax dollars.
We will need a list of equipment (and equipment uses), in-service dates, reefer hours, fuel invoices, fuel tax files, month of the tax year-end and FEIN and/or state identification numbers.
In general, federal will allow a three year refund filing. State/local jurisdictions will allow various ranges between three months to three years.